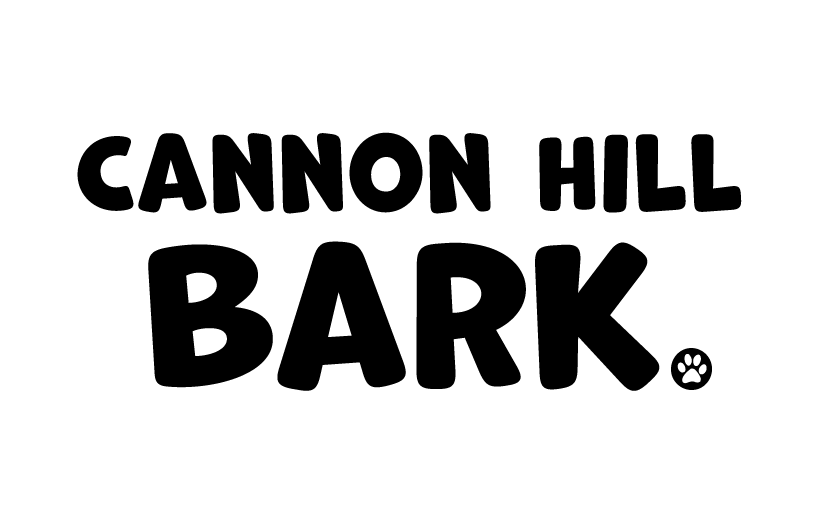 Cannon Hill Bark is a photographic celebration of the dogs of Cannon Hill Park. The idea is to capture their intriguing uniqueness and the undeviating joy of life that they radiate.
The idea for a photographic exhibition developed during a walk in the woods with fellow dogwalker Irene at the Holders Lane end of Cannon Hill. We marvelled at how many different dogs visit the park; small and large, timid and not so timid, young and old, playful and grumpy, loud and quiet – all of them very different, but each one full of character and unique. It was clear from the beginning that we wanted to do something for our local community to enjoy, as well as raising funds for a good cause. 
Photoshoots are planned from May until August and we aim for an exhibition and photo book release in September 2021.
This is not a project for profit or financial gain but we hope to raise money for the Birmingham Dogs Home and to cover the exhibition cost. To do this, we'll offer visitors a limited edition photo book and fine art prints at the exhibition and a set of custom made prints at a favourable price for everyone who takes part in the photoshoots with their dog. However, we do not want to exclude anyone due to cost and prices are based on what you feel you can afford.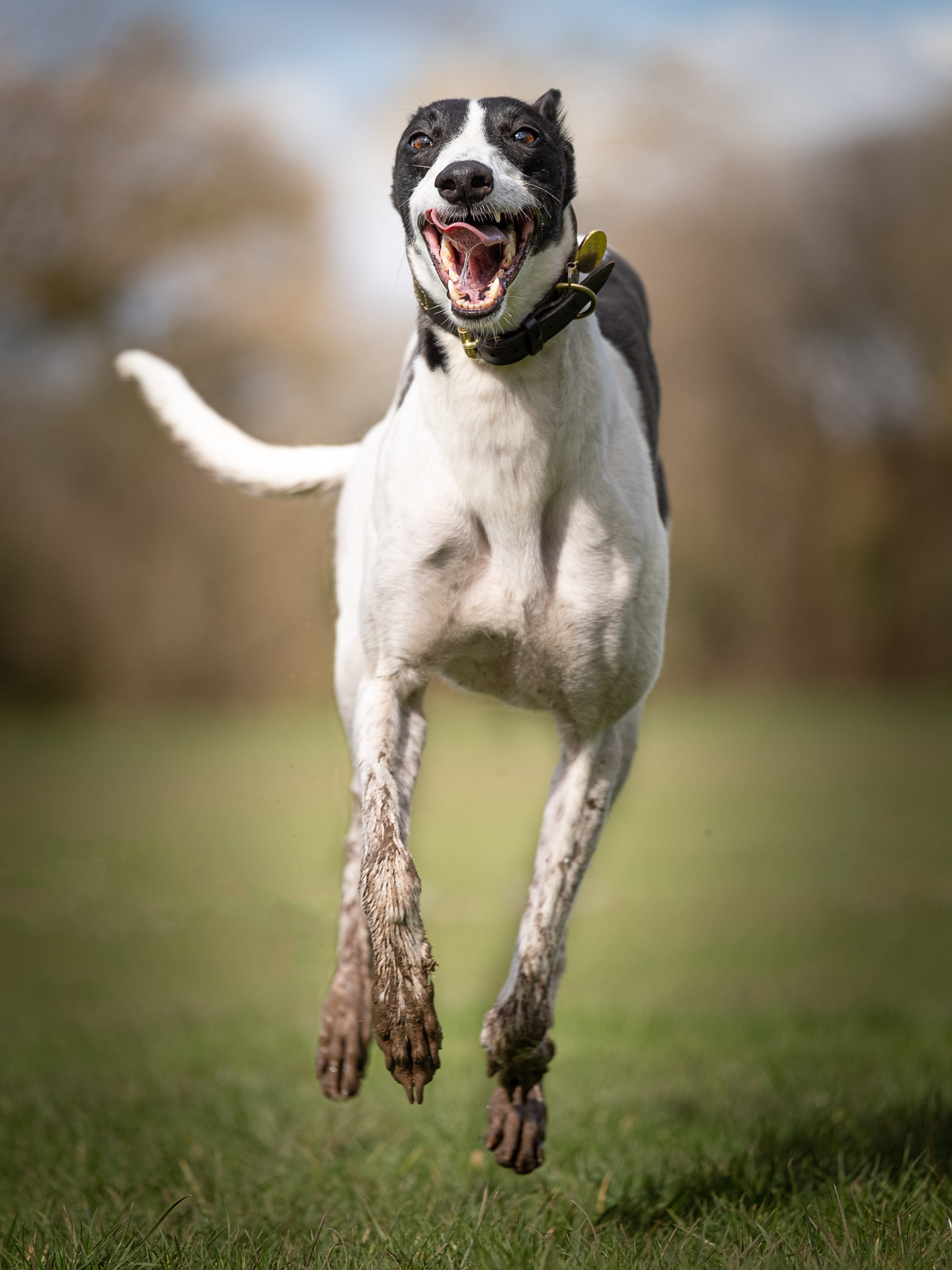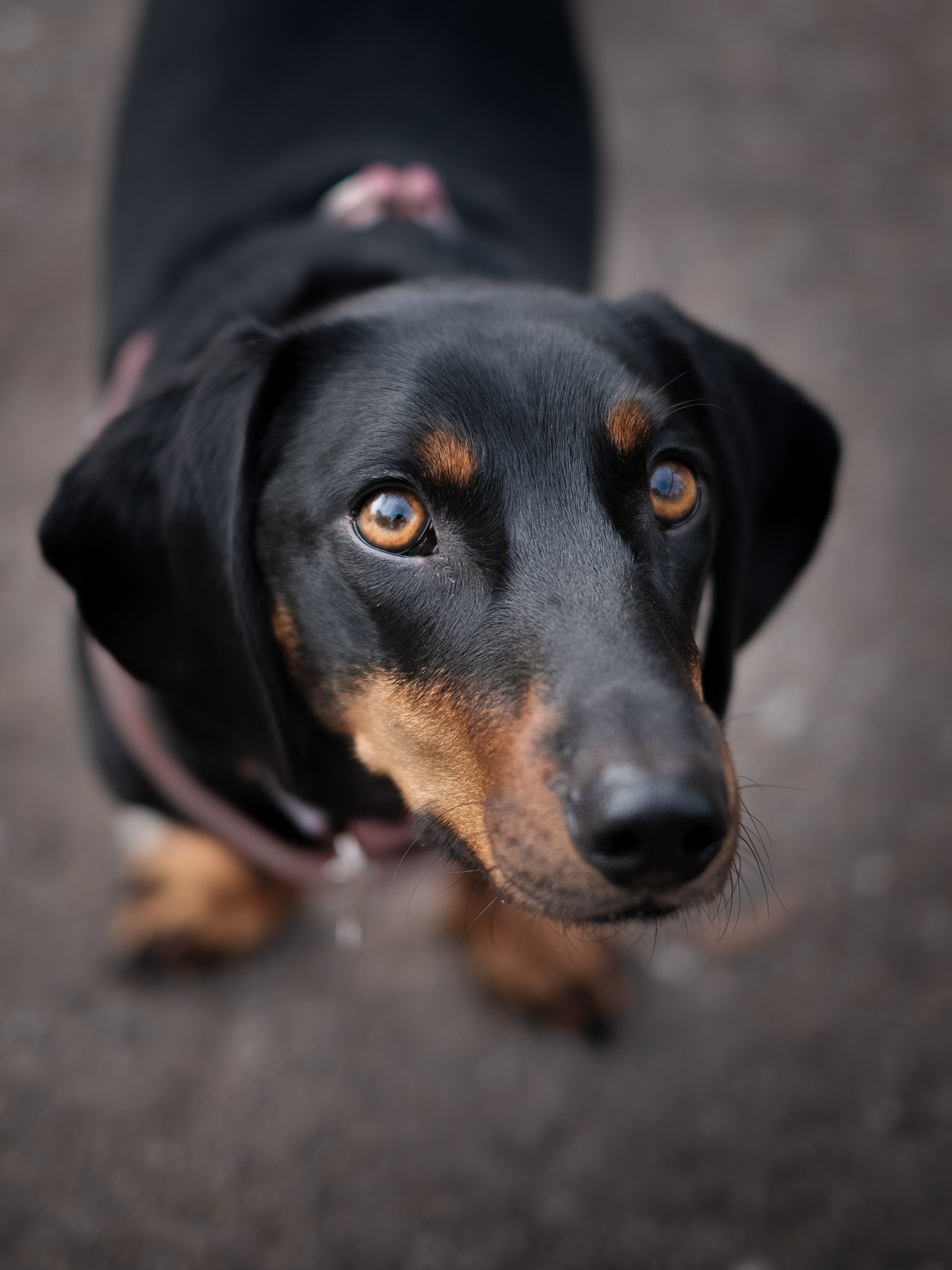 Have you ever felt like your dog is too fast for your eyes? Well, that's because its absolutely true! While the human eye is capable of visualising an image in 13 milliseconds, a dog at full speed is usually much faster. Photography gives us the opportunity to freeze these 'blink of an eye' moments and lets us take a look into a part of our pets' world that normally stays hidden. 
We want to capture those sudden outbursts of energy, as well as their subtle grace in quieter moments.
In order to capture the Cannon Hill Park dog community and to host an exhibition we need lots of canine models! So if you'd like to participate with your dog, please get in touch via the contact form at the bottom of this page and let's take some photos together!
It doesn't matter if your dog is young or old, well trained or not trained at all. We want to capture the whole range of dog characters giving our park its personality.
We aim to have a good mix of wriggly action shots and moody portraits – but the main focus lies on making it safe and fun for the dogs and the humans! Photographs will of course be taken in line with COVID regulations at the time of the photo shoots. 
The photo shoots will take place in the park outside of the usual 'rush hours' and should take around an hour.
As a Thank You for taking part in the project we'll offer everyone who participates in the project with their dog custom made prints at a favourable price. 
While we want to capture your dog in all of its glory, these photo shoots are not meant to replace a professional pet photography service.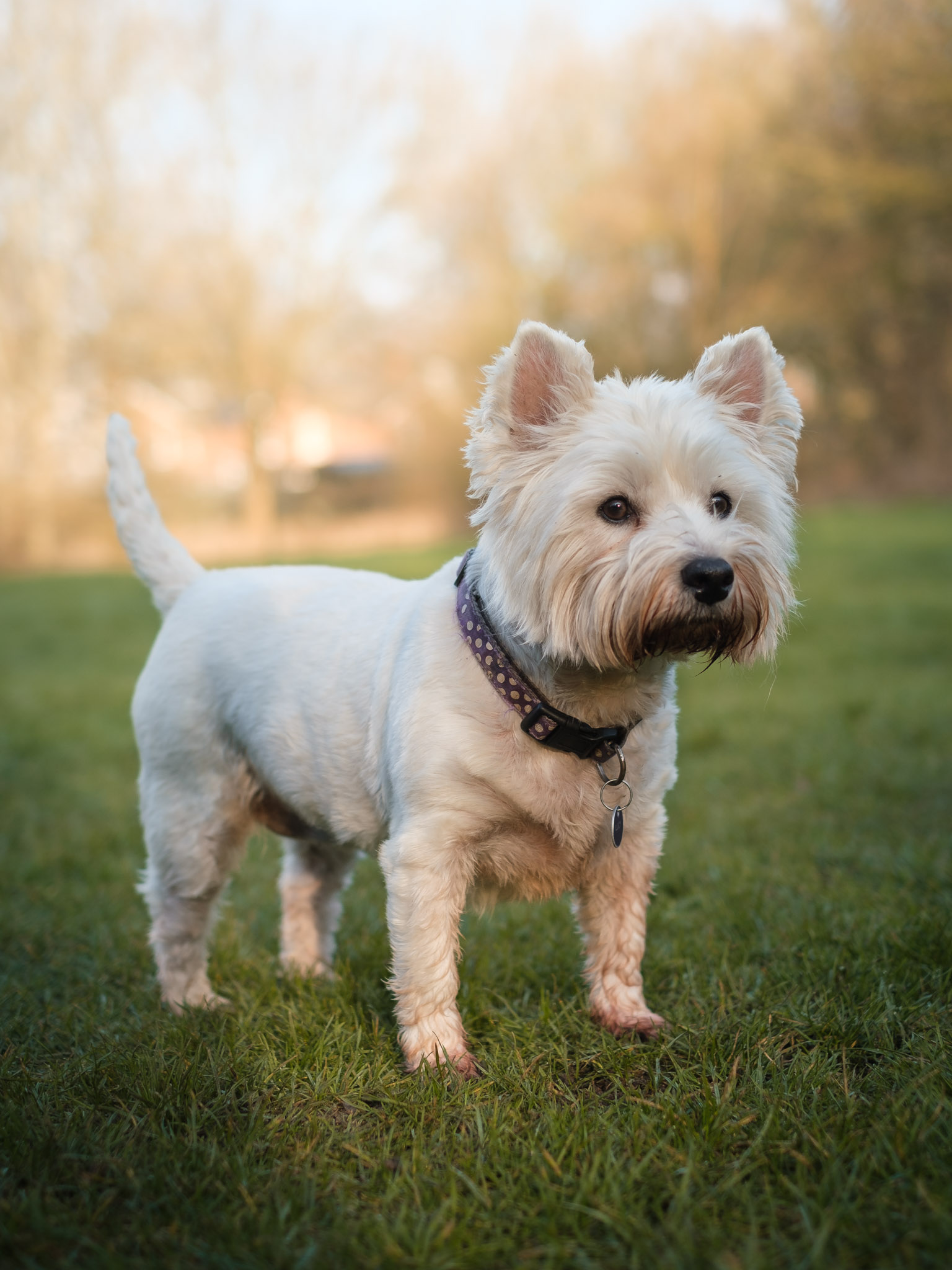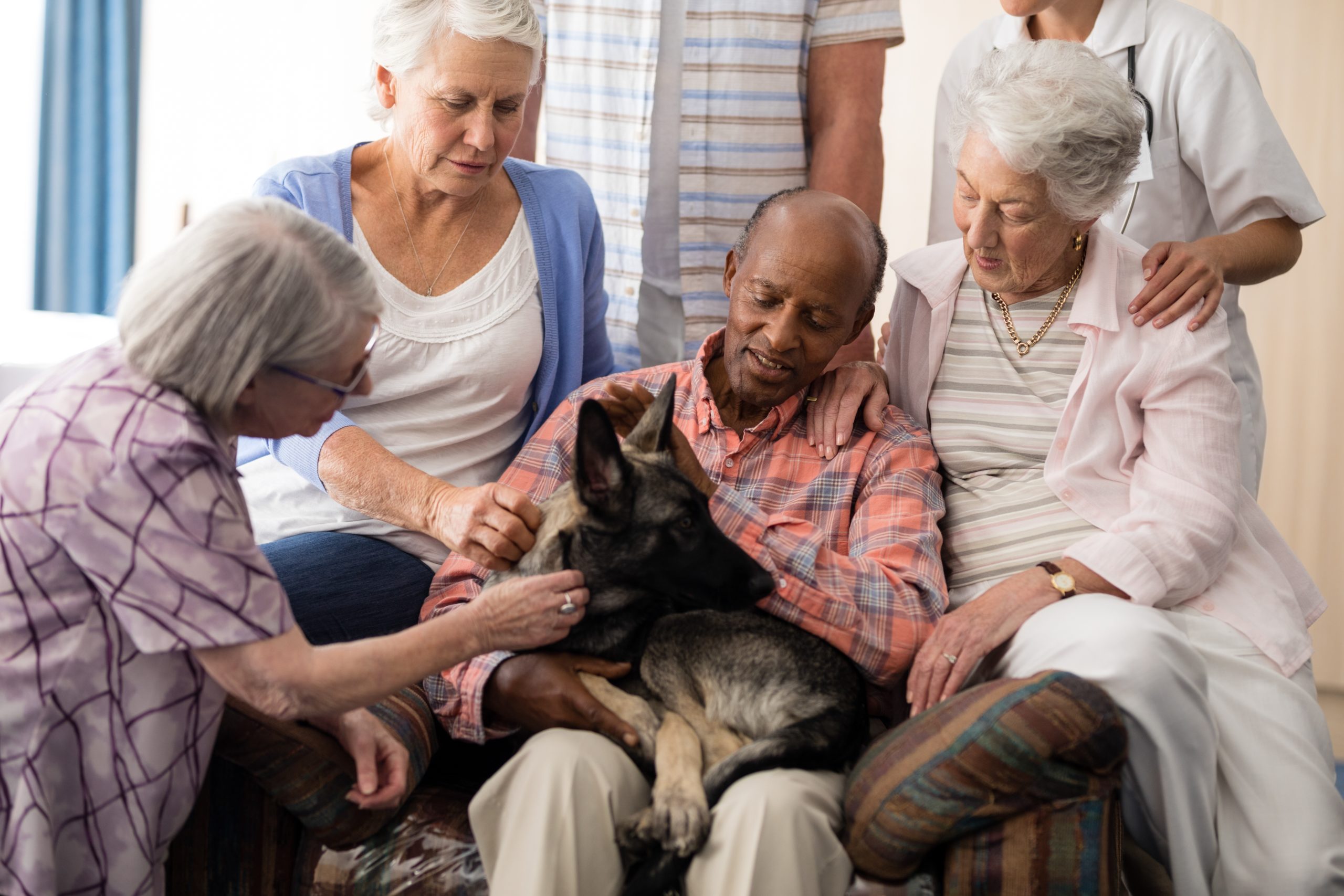 Cannon Hill Bark was born with the idea of helping those dogs, who do not yet have a forever home and do not have the luxury of owners taking them to the park.. All proceeds from the exhibition and book sale will go towards the Birmingham Dogs Home.
We are also hoping to raise awareness for the difficult situation of dog homes across the country. After lockdown has ended, people will likely go back to previous routines and start to realise, that their 'lockdown puppy' might stand in the way of e.g. going on holiday. Too many dogs then end up in the dogs homes, who are already stretched due to the restrictions and financial impact of the Pandemic.
The exhibition is scheduled for September. We're planning for an outdoor exhibition in our neighbourhood. However, depending on government advice, exhibition arrangements and timings may change.
Hopefully this will be a fun, safe way for the community to come together and celebrate what makes us unique, whilst at the same time raising awareness of the dogs homes need for support.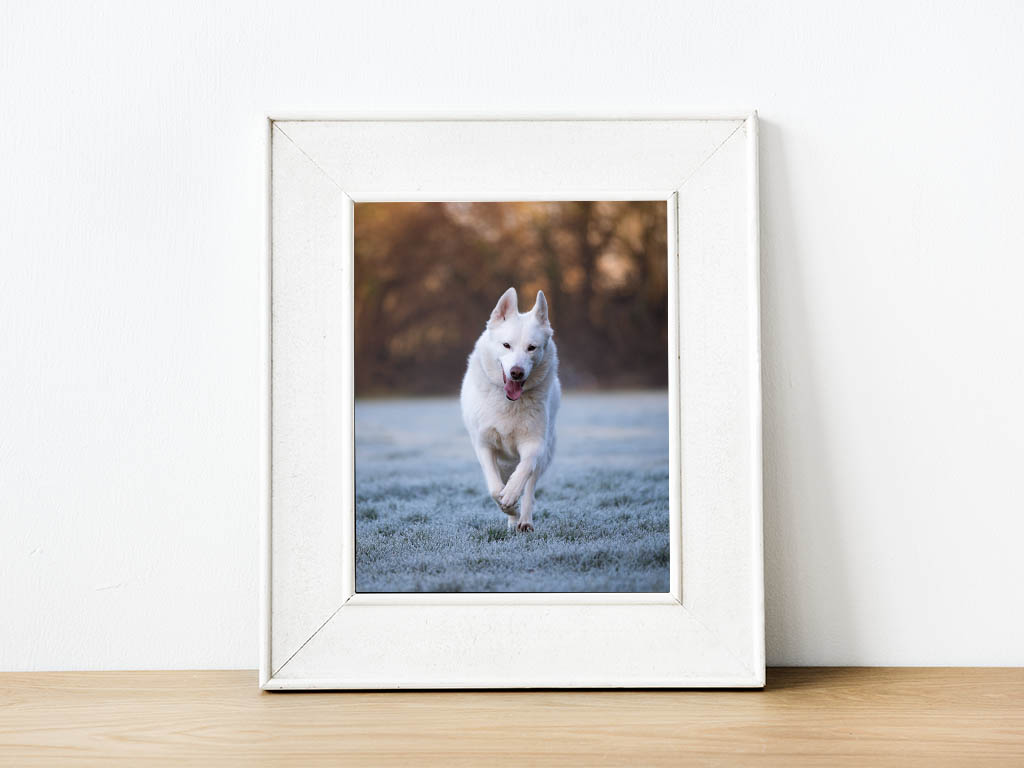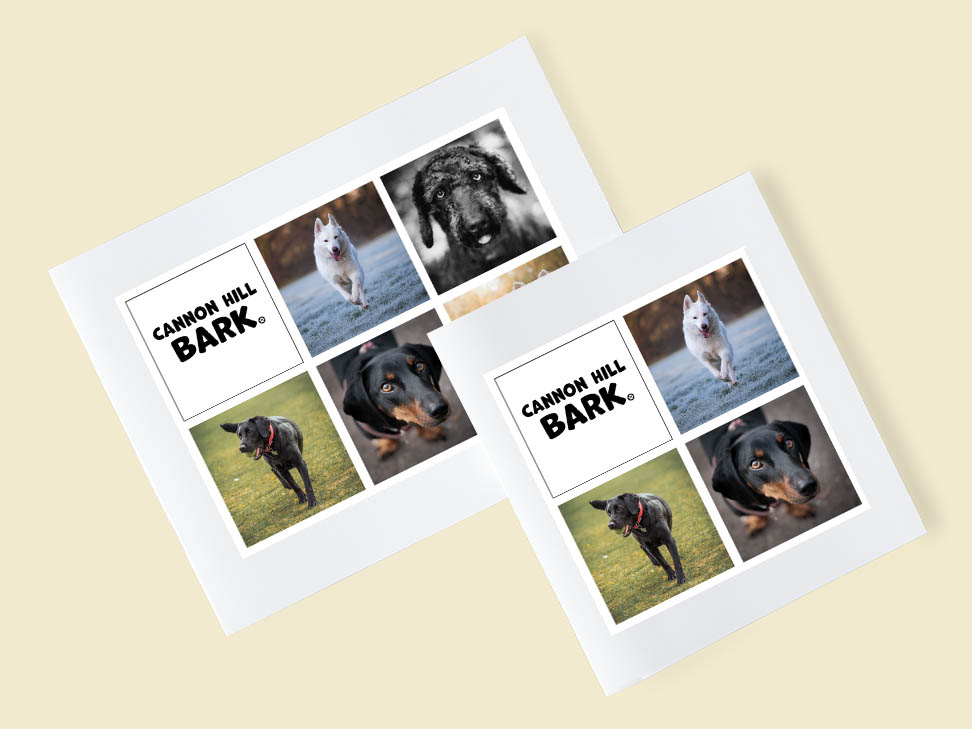 In order to finance the exhibition and to raise funds for charity, we want to create a limited edition photo book, that showcases the best photos from the exhibition. The plan is that it can be bought either directly at the exhibition or in our online shop.
 You'll also have the opportunity to buy a signed and limited-edition print of your favourite photo. 
There are several ways to support our project. Apart from letting us take photos of your dog, it would help us enormously, if you could share our website through your favourite social media channels or just spread the word the old fashioned way. The more the merrier.
We're also looking forward to welcoming you to our outdoor exhibition. If you've got any thoughts or ideas on that, please do get in touch with us. We'd love to hear from you!
Get in touch
We'd love to hear from you!
Making an Appointment
If you're intrested in having your dog photographed for the project, please fill out the form and let me know what time would suit you best.